Stronger one-piece design
Self-centers and grips post on three sides in neutral position
Maximum adjustability—slot extends to outer diameter
Quicker and more accurate than two-piece design
Flexible enough to fit over slightly "mushroomed" pipe
Internal ridge keeps it from sliding on the post during installation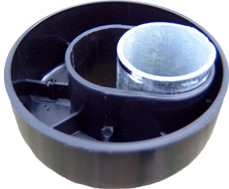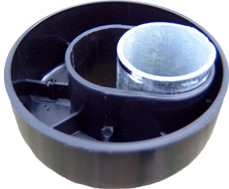 Stronger one-piece design
Self-centers and grips post on three sides in neutral position
Maximum adjustability—slot extends to outer diameter
Quicker and more accurate than two-piece design
Flexible enough to fit over slightly "mushroomed" pipe
Internal ridge keeps it from sliding on the post during installation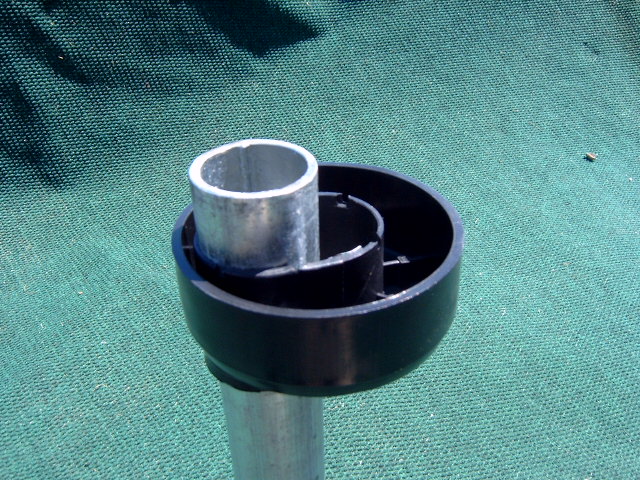 No augers, no concrete, same-day completions
When you use the Post Pro, there is virtually no digging. It reduces your equipment requirements—that means no Bobcat, augers or concrete mixers.
Your customers will love the super-clean, damage-free installations.
You will save money on vinyl because the PVC post length stays above grade—a six-foot fence requires only a six-foot post.
You can make quick adjustments in the rare occurrence of post shifting, reducing warranty issues.
If your two-man crew can't completely install 150 feet of fence in one day, we'll show you how.
Unique Endeavors designed, developed and improved the Post Pro system from customer input and industry demand.
Store Location
350 Transport Road
Sunnyside, Manitoba
R5R 0J5